Embracing Fashion's Complexity: Decomposing the Systemic Bias

Wei-Chi Su May. 2021
This article was originally published in
Hul le Kes Blog
︎︎︎
Changing the current fashion system is an ongoing process that involves continuous learning and unlearning. Constantly adjusting how things operate and thinking carefully about the matter of inclusiveness. Stepping back and having distanced ourselves from the current fashion system for a while, we have decided to look at ourselves critically and consciously, embracing the complexity of fashion, so as to put into place a respectful design process.

All our products are designed for everybody to wear. Without a specific gender in mind, just for people. Having fashion make a positive contribution to people, society and the environment is a clear goal for Hul le Kes. Thus, our care and consideration of individuals are not only the people who are part of our making process or our customers but also the people who are still suffering from the current fashion system.

When one talks about how messed up the current fashion industry is, one talks about pollution, material waste, labour exploitation, and living wages. Yet, we don't seem to notice that these 'sacrifice zones' are way more complex and closely related to each other than we thought. According to anthropologist Sandra Niessen, sustainability is not only about the ecological footprint, but is also involved with racial justice and white supremacy.1 In her essay, Fashion, its Sacrifice Zones, and Sustainability,2 she explored the largely obscured ethnic/racial bias in fashion and pointed out an important content — fashion's sacrifice zones.


As stated by Niessen, sacrifice zones mean resource-rich lands that are normally associated with minority communities. They are considered dispensable, and therefore, are exploited for economic gain.3 Fashion's sacrifice zones are built on the Western definition of fashion which can be traced to a German sociologist and philosopher, George Simmel(1858-1918). Laid out in his paper Fashion,4 Simmel saw fashion as the desire for imitation and differentiation. He viewed change as the central characteristic of fashion. He wrote: "Fashion does not exist in tribal and classless societies." This idea has made fashion and hierarchy inseparable. Moreover, it has remained a cornerstone in the definition of fashion and is still commonly accepted.

Eurocentrism and white supremacy lie at the core of Simmel's definition of fashion. His definition links 'The West' with 'fashion' and thereby 'The Others' with 'non-fashion.' It offers a glimpse into the European clothing system of his time which should be read as an historical document by now.5 However, people still tend to see it as a fact. Supported by a history of colonisation, the cultures classified as non-fashion are recognised as fashion sacrifice zones.6 Further, the sacrifice zones not only include labour exploitation but also the overexploitation of fossil fuels and the loss of culture, tradition, and crafts. As Niessen described, the expansion of the Western fashion market is far more than spreading the Western style of dress, it increases the reliance on fossil hydrocarbons and forces a shift from local land-based knowledge, systems, and materials of clothing production to adopting the plantation economies.7

Indigenous clothing systems were abandoned to expand the labor pool. Skills and crafts are dying out by people going to work in factories. These are the facts that we have excluded in the discussion of fashion for so long. And these sacrifice zones are the grim reality of fashion we have to face, forcing us to fundamentally change the fashion system. Nonetheless, we understand that to embrace the complicity of fashion and decomposing the systemic bias, thoughtful actions are as important as bringing meaning to the garments. We want to achieve more than just giving hopes, but actual transformations in the industry.

Building a local system is crucial because it can minimise our eco-footprint, and most important— remove the sacrifice zones. Joining as stewards at The Linen Project, we learn and share knowledge about local linen production. We don't want to do our business in a conventional way. Neither do we want to only promote lower consumption, and make sure the worker earns a living wage while the same operation procedure remains in place. It's the system itself we want to change. This is why everything we made is locally produced in Arnhem, the Netherlands. Antique linens, fabrics, clothes, and leftover fabric from other companies are all the materials we use.

The Hul le Kes ReShared collection is the result of Hul le Kes joining hands with the Dutch Salvation Army in the fight against overproduction and waste. Salvation Army items that are too faded or damaged to be sold, are selected by Sjaak, Sebastiaan and our team. These items are mended and dyed, giving them new life. We also provide dyeing services that can extend a garment's life cycle by dyeing it with natural ingredients.

Additionally, food traceability is well known by the world that it provides transparency and security. Traceability is the ability to track any food through all stages of production, processing, and distribution. Likewise, it ensures the reliability of sustainability and human rights claims, also the health and safety of labourers and the environment. Transparency is required while we are trying to detach from the way that fashion used to be. We would like you to have the access to trace the garment journeys in our company as well. We would like you to know what's going on when you order a garment from us, witness the garment's life cycle, and create your unique memories with it.

We try to be as conscious as possible about the dehumanising business practices inherited by coloniality/modernity, combat to put an end to fashion's hierarchy and inequality from the inside of our company to the whole fashion system. However, we still have much to learn, to improve, and to explore towards a system that is restorative for both nature and cultures. It is difficult to embrace fashion's complexity but this is the responsibility we must take. At Hul le Kes we believe fashion should be the way to express your personal character. We would like fashion trends and traditions to become local again. This does not mean we do not believe in our globalised world, but it does mean we like you to stay you.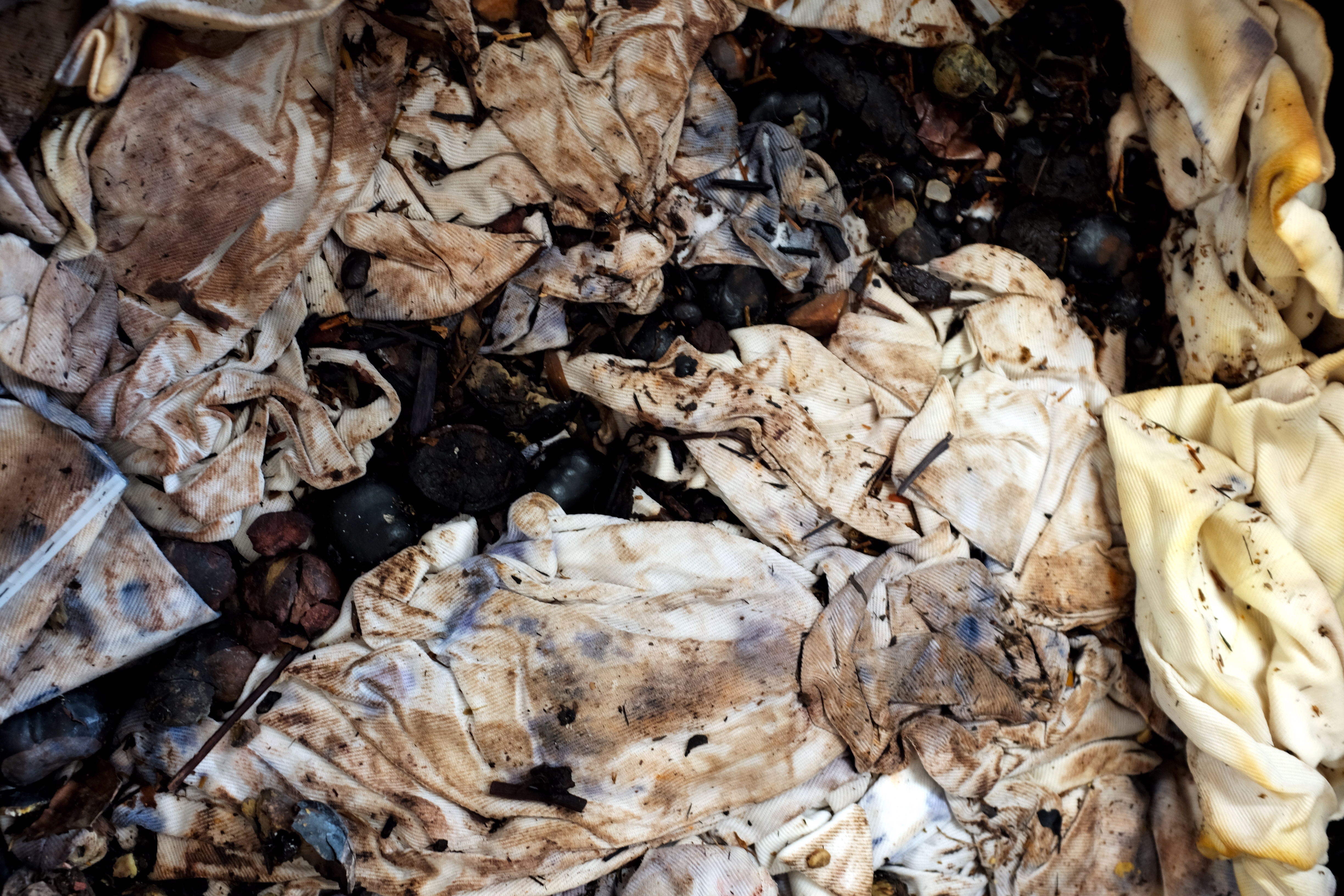 Image by Hul le Kes
1. Niessen, S. (2020). Fashion, its Sacrifice Zone, and Sustainability. Fashion Theory, 24(6),. https:// doi.org/10.1080/1362704x.2020.1800984

2. Ibid.

3. IbId.



4. Simmel, G. (1957). Fashion. American Journal of Sociology, 62(6), 541–558. https://doi.org/ 10.1086/222102
5. Niessen, S. (2020). Fashion, its Sacrifice Zone, and Sustainability. Fashion Theory, 24(6),. https:// doi.org/10.1080/1362704x.2020.1800984

6. Ibid.
7. Ibid.